Please Call for Special Orders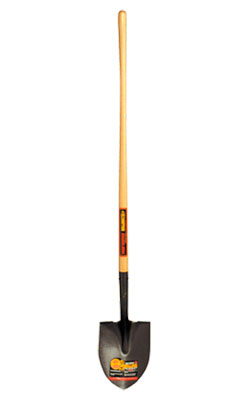 Please Call for Special Orders

Ideal Uses
√

Digging Holes

√

Digging up Roots

√

Planting Trees & Shrubs

√

Transporting Earth
The Garant Round Point Hollow back industrial shovel 61-3/4" has a Premium varnished ash Long handle. Perfect for digging holes, transporting earth, planting trees and shrubs, and digging up roots.
Digging Shovel: A digging shovel is built with a slightly curved scoop and upturned edges. The blade edge can built with either a pointed or flat tip. Digging shovels can be used in a variety of ways including, digging or planting in soft or tilled soil, transplanting small bushes and trees, lawn edging, and cutting sod or small roots.
No customer reviews for the moment.