Fender Washer Reference Guide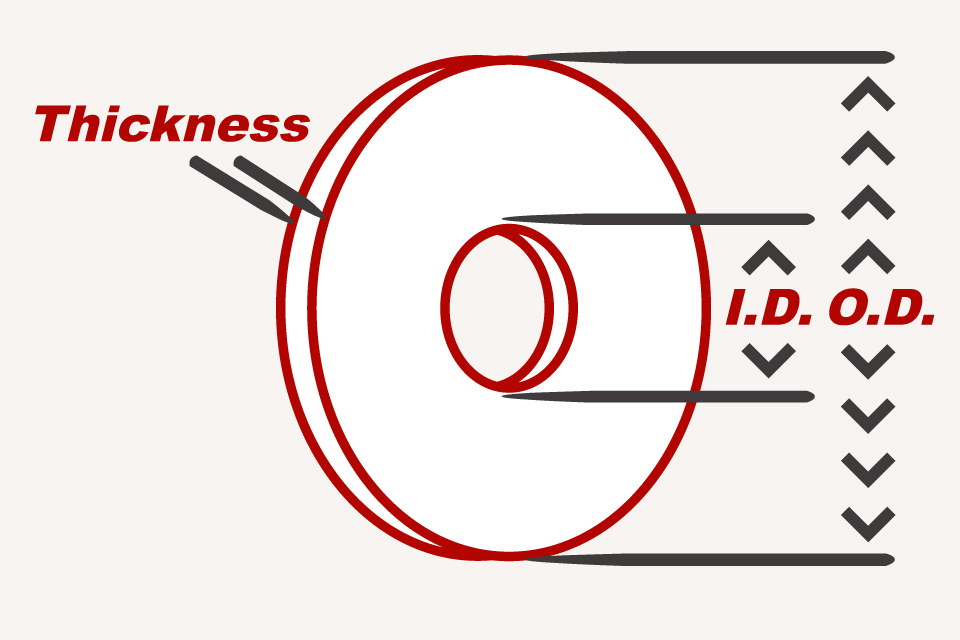 Fender Washers are built with a large O.D. creating an extra wide bearing surface. They're also built with thinner gauge metal than USS or SAE Washers.

Fender Washers are used where an extra wide bearing surface is required. They were built originally for auto body repair work, but now they're used for many different applications such as sheet metal work, plumbing, electrical work, attaching signs to sign posts, installing drywall, wood paneling, many hobby and craft projects as well in the Marine Industry.


Fender Washer Data-Sheets
---
Diameter Measurements
---
Bolt Size

Inside Diameter
(± .010)

Outside Diameter
(± .010)

1/4"
9/32"
1"
1/4"
9/32"
1-1/4"
1/4"
9/32"
1-1/2"
1/4"
9/32"
1-3/4"
1/4"
9/32"
2"
5/16"
11/32"
1"
5/16"
11/32"
1-1/4"
5/16"
11/32"
1-1/2"
5/16"
11/32"
2"
5/16"
11/32"
2-1/2"
3/8"
13/32"
1-1/4"
3/8"
13/32"
1-1/2"
3/8"
13/32"
1-3/4"
3/8"
13/32"
2"
3/8"
13/32"
2-1/2"
1/2"
17/32"
1-1/4"
1/2"
17/32"
1-1/2"
1/2"
17/32"
1-3/4"
1/2"
17/32"
2"
1/2"
17/32"
2-1/2"
1/2"
17/32"
3"
5/8"
11/16"
1-1/4"
3/4"
13/16"
2 (± .015)
7/8"
15/16"
2-1/2 (± .015)
---
Fender Washer Thicknesses
---
Bolt Size

Minimum
Thickness

Maximum
Thickness

1/4"
.080
.051
1/4"
.080
.051
1/4"
.080
.051
1/4"
.080
.051
1/4"
.080
.051
5/16"
.080
.051
5/16"
.080
.051
5/16"
.080
.051
5/16"
.080
.051
5/16"
.080
.051
3/8"
.080
.051
3/8"
.080
.051
3/8"
.080
.051
3/8"
.080
.051
3/8"
.080
.051
1/2"
.080
.051
1/2"
.080
.051
1/2"
.080
.051
1/2"
.080
.051
1/2"
.080
.051
1/2"
.080
.051
5/8"
.084
.074
3/4"
.080
.051
7/8"
.118
.101
---
Last Updated: Dec 12, 2016