PACKOUT™: Milwaukee's Modular Storage System
---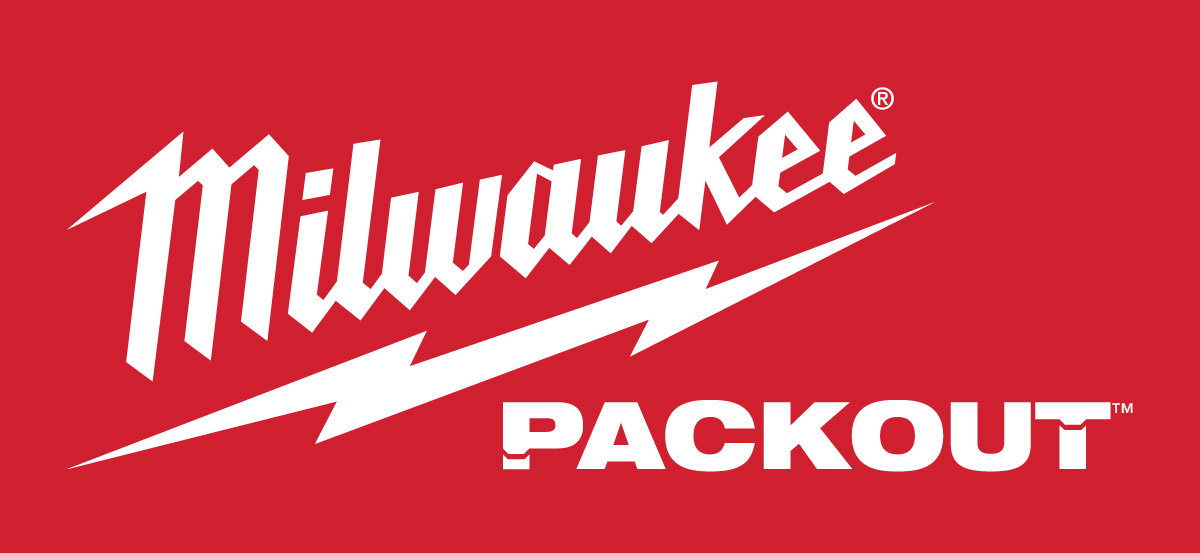 Build Your Own Storage System with Milwaukee's PACKOUT™ Line of Tool Boxes, Bags, and Accessories!
---
Every product in this series is compatible with each other and can make thousands of configurations for organizing your workshop, vehicle, or to take with you onto the job site.
---
---
Fully customize your storage with tool boxes, tool bags, and accessories that fit the PACKOUT™ system.
---
Milwaukee has thought of it all when making your work site an awesome place to work!
---
| | |
| --- | --- |
| | Incorporate music with Milwaukee's PACKOUT™ 18V RADIO & CHARGER (2950-20) that can play music from your Bluetooth™ device or rock it out with the AM/FM radio. It provides clear, full, 360° surround sound with its 10 high-quality speakers. This radio can either be battery-powered or plugged in with its built-in 6' power cord. |
| | Light up any workspace with the PACKOUT™ 18V WORK LIGHT & CHARGER (2357-20). This light delivers 3000 lumens of TRUEVIEW™ High Definition Output and has 3 independent rotating light heads that allow you to direct the light to wherever you need it most. |
| | Clean-up while you go with the PACKOUT™ 18V VACUUM (0979-20). This vacuum has a 2.5 Gallon capacity and sucks up debris with 53 CFMs of suction power. Accessory storage is built-in, and the HEPA filter helps to trap in fine particles, leaving a super clean surface. |
| | Need lots of little compartments in your storage to fit all those bits and pieces? Milwaukee has you covered with PACKOUT™ DRAWERS, DRAWER DIVIDERS & DRAWER FOAM (48-22-8442), (48-22-8443), (48-22-8472), (48-22-8473), (48-22-8452). These drawers also come with a metal locking security bar, so the drawers stay put when you move the toolbox. |
| | Make it easier to keep your tools on hand with the pre-built PACKOUT™ SOCKET SETS (48-22-9481), (48-22-9482), (48-22-9486) and cut any size hole with these PACKOUT™ HOLE SAW SETS (49-22-5607), (49-56-9296). Each set comes in a PACKOUT™ ORGANIZER (48-22-8435), (48-22-8430), (48-22-8436), (48-22-8431) that connects easily with all Milwaukee PACKOUT™ tool boxes, tool bags, and accessories. |
---
All Milwaukee PACKOUT™ TOOL BAGS are built with TEAR RESISTANT MATERIAL™ that will stand up to the most abrasive of work environments.
---
These tool bags are built with ALL-METAL HARDWARE™ that will not crack or break when used, giving you the confidence that your tool bag will last and work as hard as you do.
---

All Milwaukee PACKOUT™ TOOL BOXES and ORGANIZERS are built with an IMPACT RESISTANT BODY™ and LID. These products will withstand drops and bumps, so your tools stay protected.
---
No one likes it when all their small items get mixed up in their organizer, so Milwaukee's PACKOUT™ ORGANIZERS are built with NO-TRAVEL BIN SEALS™. These seals guarantee your items stay where you put them.
---

---
Heavily used areas and corners are protected with METAL REINFORCEMENT to give PACKOUT™ TOOL BOXES extra strength and durability.
---
Milwaukee makes it easy to customize the interior of their storage solutions with QUICK-ADJUST DIVIDERS™. No fussing around with these dividers; lift out and push into place to help create the space you need easily.
---
One of the best things about Milwaukee's PACKOUT™ Storage Solutions is that they utilize every last bit of space to give you OPTIMIZED STORAGE CAPACITY™.
---
When working outside, it is critical to have storage that keeps your tools clean and dry. Milwaukee's PACKOUT™ MODULAR STORAGE SYSTEM is built with an IP65 RATED PROTECTION™, which means it is dust-tight and protected from heavy jets of water. Now, who doesn't want that in a storage system?
---
---
---
As You Can See, Milwaukee's PACKOUT™ Really is the Most Versatile and Durable Modular Storage System Available!
---
Get Your PACKOUT™ In-Store & Online Today at Calgary Fasteners & Tools.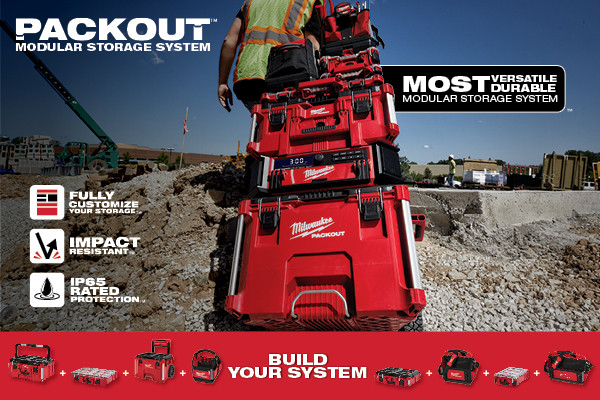 ---
Last Updated: Feb 25, 2021