First Aid Kit Regulation Changes
---
Safety is our number one priority here at Calfast!
PIP has made the following graphics to help you understand how to convert your first aid kits to the new CSA standards for your job site needs.
These changes to the first aid kit requirements in Canada are happening for a number of reasons:
* Harmonizing workplace first aid kit requirements in Canada
* Providing flexibility in implementation
* Clarifying requirements for work site parties, training agencies, service providers, and workplace first aiders
---
Alberta needs to have their first aid kits in compliance with the new CSA Z1220-17 standard by March 31, 2023.
We're transitioning our stock to the new regulations and will help you get into compliance. Please call us at 403-287-5340 for further assistance.
We are sourcing new kits and will have the stock available soon. View our new kits here.

DOWNLOAD THE PDF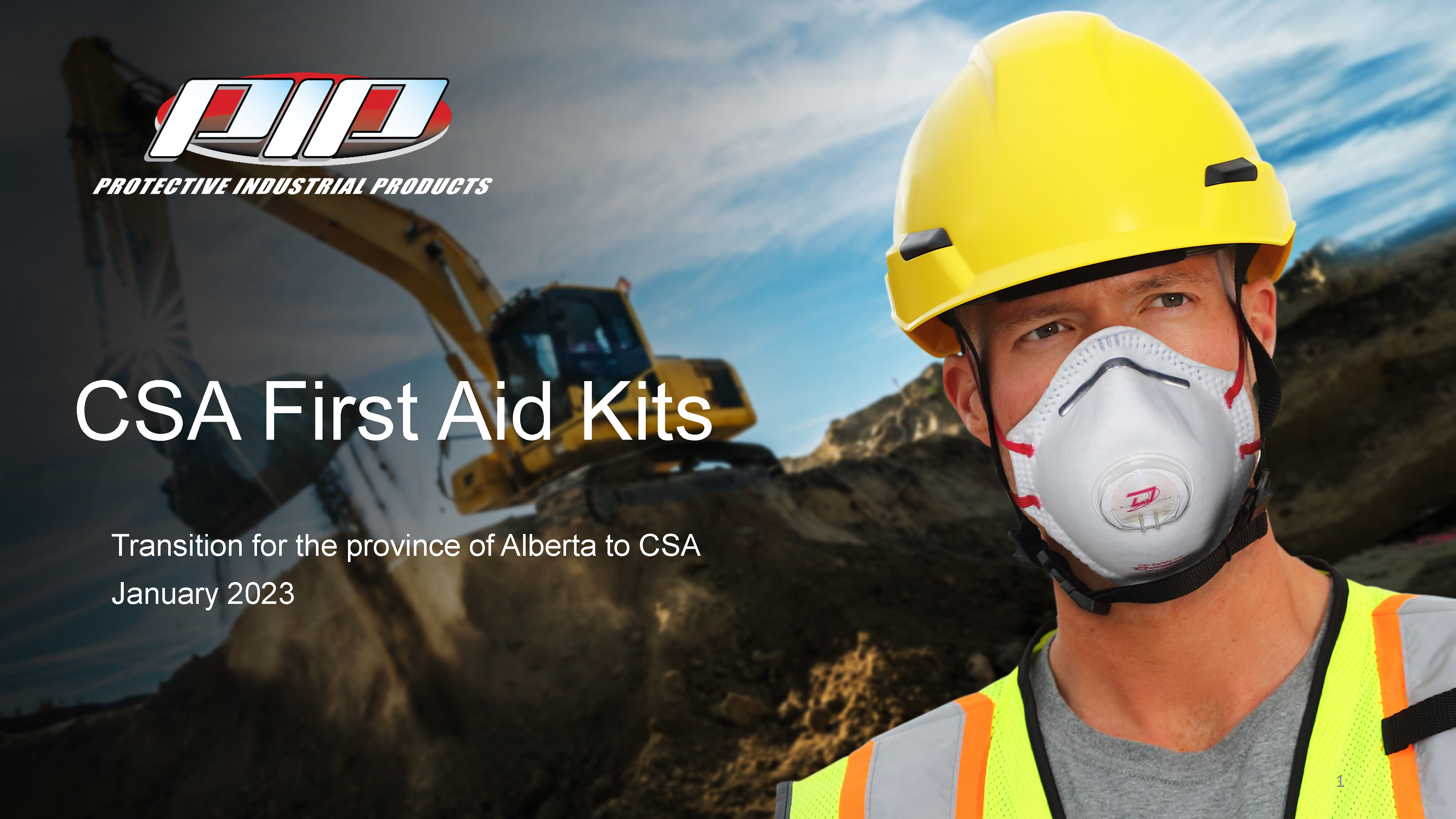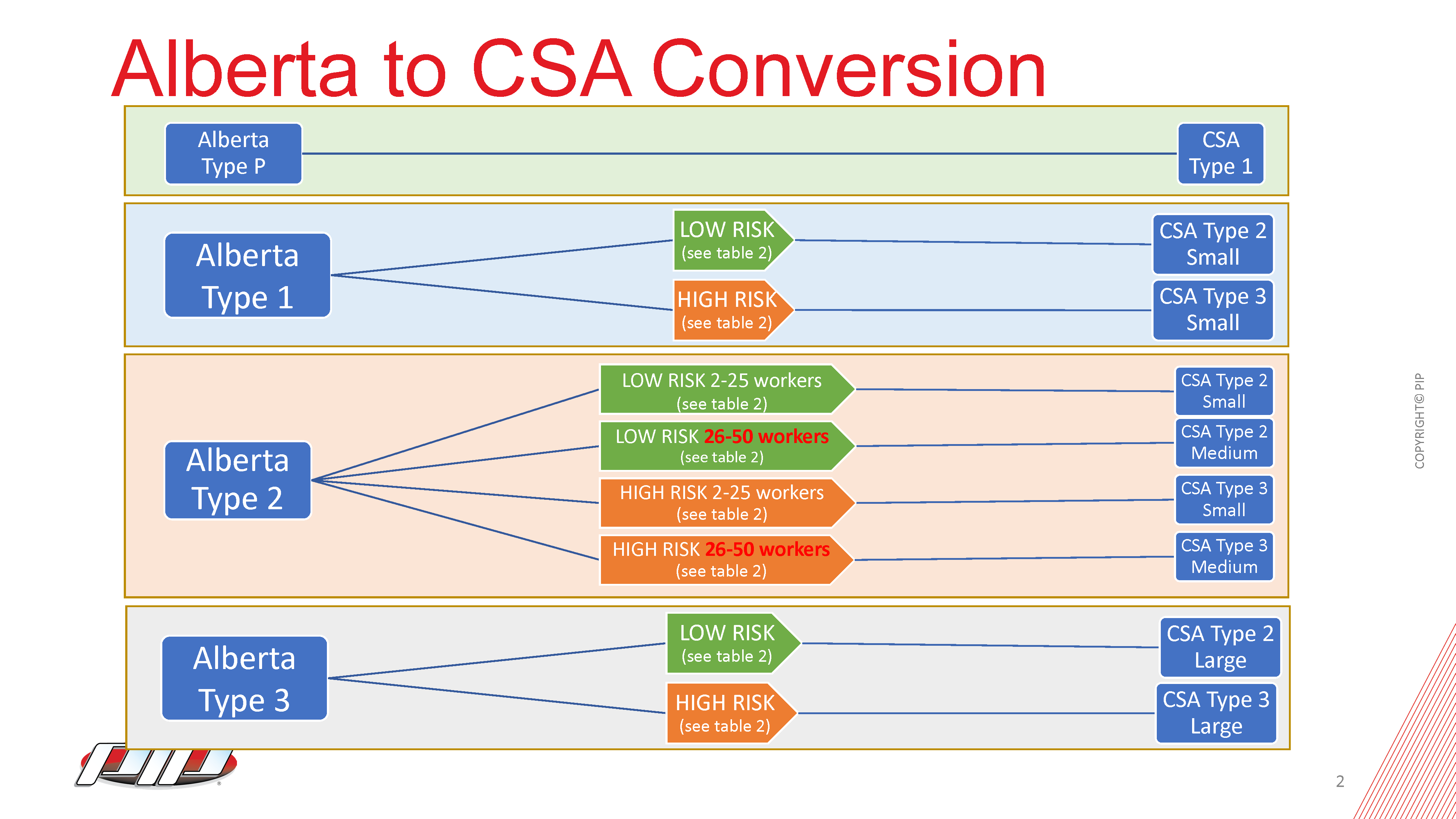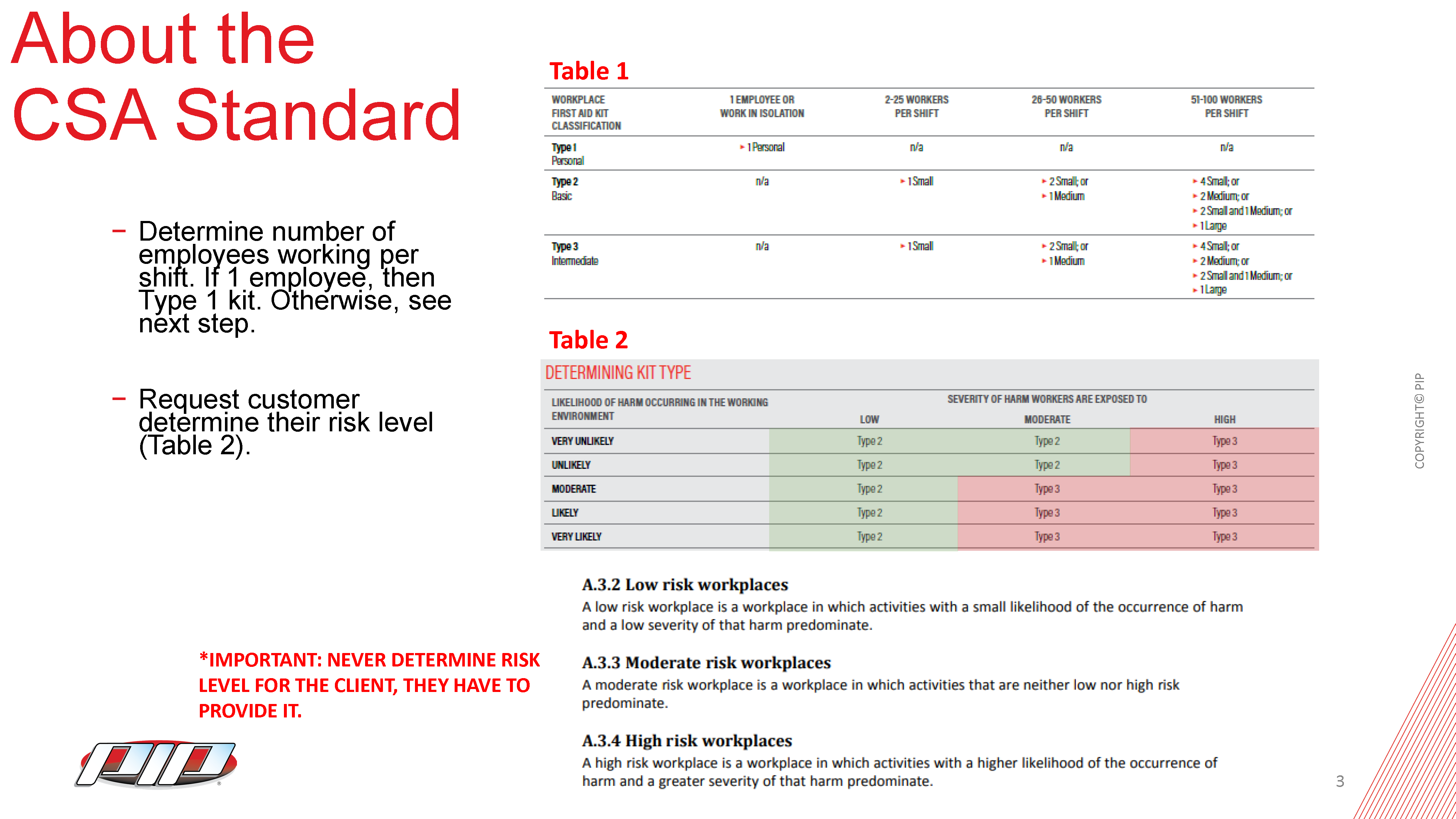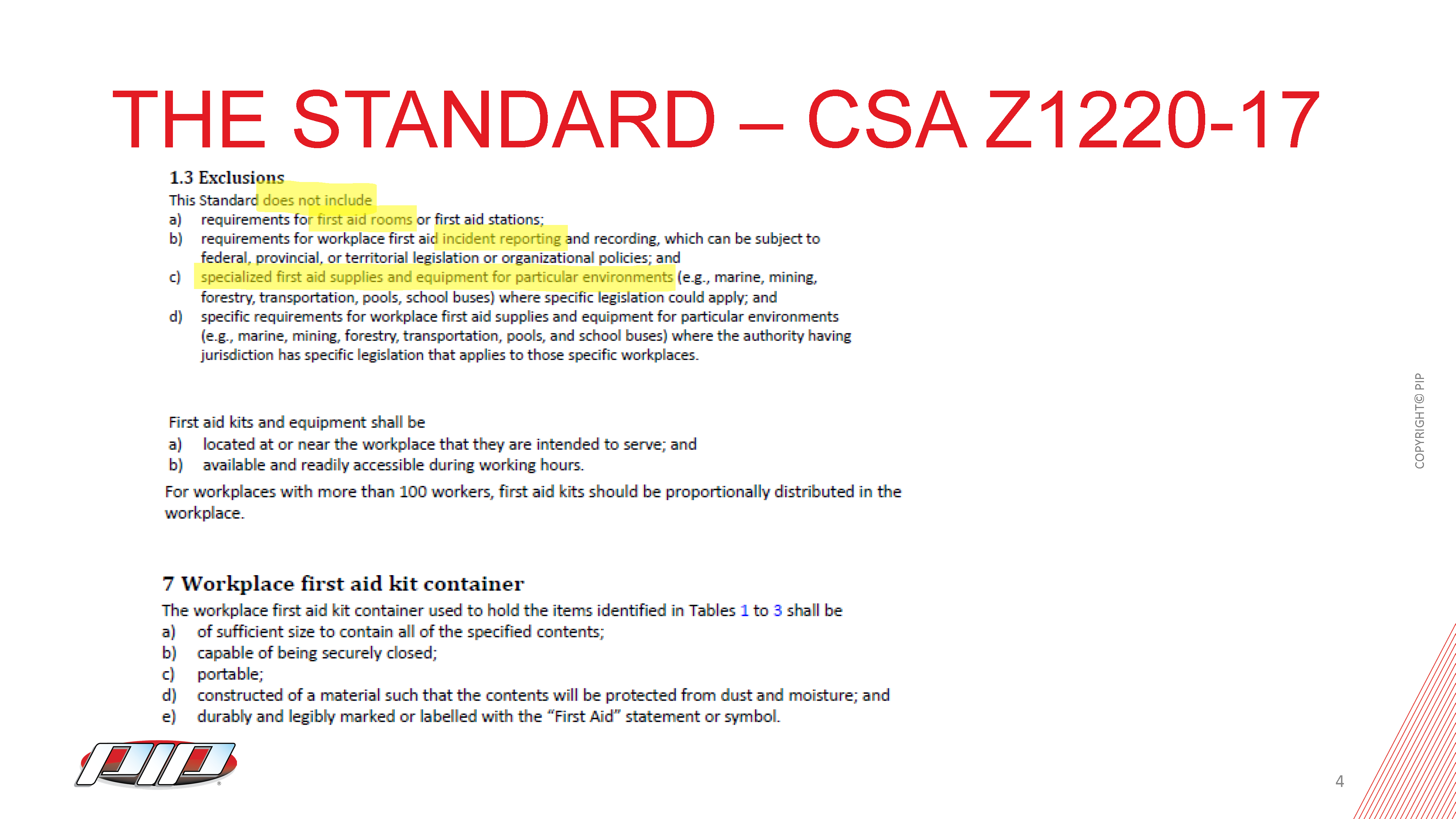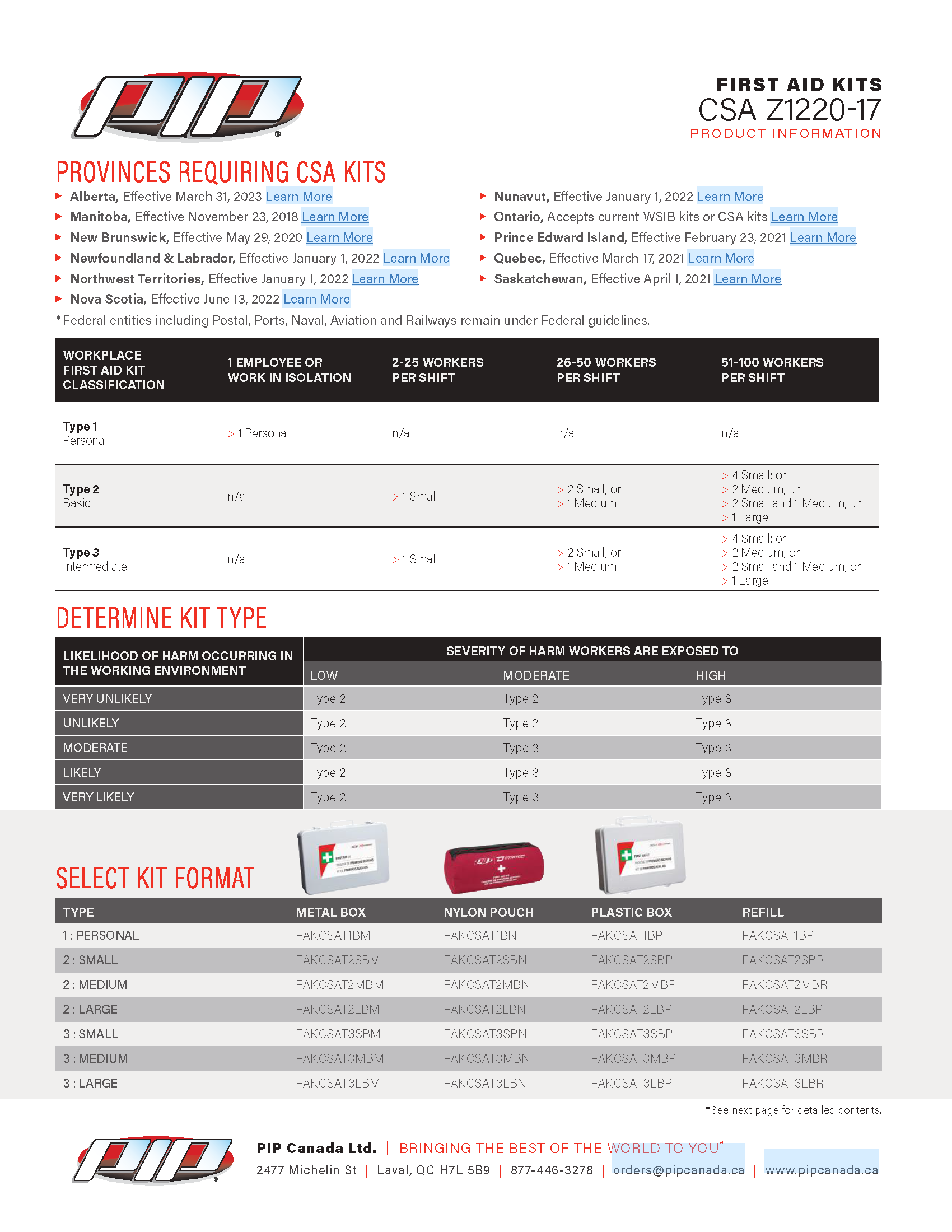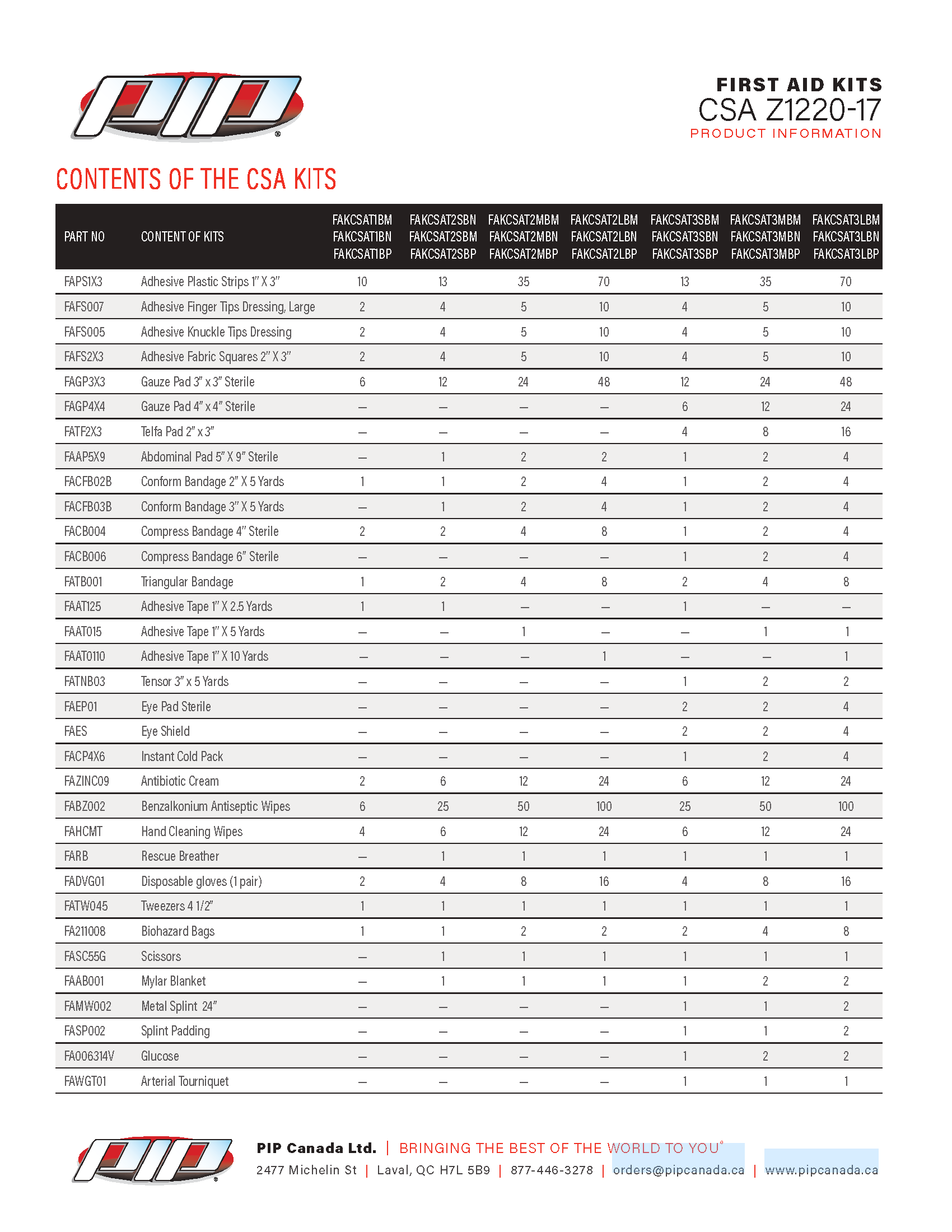 ---
Last Updated: Mar 8, 2023