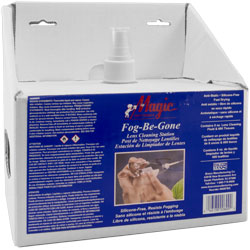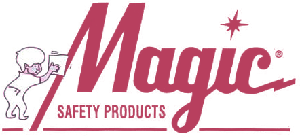 The Magic Fog-Be-Gone Lens Cleaning Station is built as a one stop lens cleaning station.
---
Build
This station is equipped with an 8 oz bottle of premium Fog-Be-Gone anti-fog lens cleaning solution and two 300 count tissue dispensers.

This lens cleaner is silicone-free, fast drying and helps to stop your glasses from fogging up.

Each tissue is inter-folded and dispenses out either side of the station. These tissues are anti-static so you can use them anywhere.
---
Fast drying anti-fog solution for your lenses!
Eyewear Accessories: Items that help to protect eyewear from various types of damage.
| | |
| --- | --- |
| Packaging: | Cardboard Dispenser |
| Product Type: | Fog-Be-Gone |
| Mounting Type: | Wall or Counter Top |
| Anti-Static: | Yes |
| Silicone Free: | Yes |
No customer reviews for the moment.