Tyrolit Industrial Abrasives 4-7/8" - Wire Wheel Brushes - 0.020" Stinger Bead Wire *For Steel
STRINGER Carbon Steel Beading Wire brushes 1/4" face width for removal of welding & forge scale, weld cleaning at Pipe Joints: Shape CPL-B, Size 4-7/8"x5/8"-11, Spec - Stringer Bead Brush, Wire 020
---
STRINGER Carbon Steel Beading Wire brushes 1/4" face width for removal of welding & forge scale, weld cleaning at Pipe Joints: Shape CPL-B, Size 4-7/8"x5/8"-11, Spec - Stringer Bead Brush, Wire 020
Product #:
TYR20025272
Shipping calculation is unavailable at this time. Please call 403-287-5340 or chat with us for a quote.
---
Login for contractor price
---
Call for Availability
---
QTY:
---
ADD TO CART
BUY DIRECT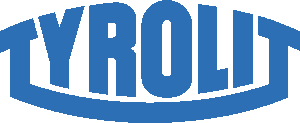 TYROLIT is positioned as one of the leading manufacturers of bonded grinding, cut-off, sawing, drilling and dressing tools and as a supplier of tool and machine systems for the construction industry.
No customer reviews for the moment.
The Tyrolit STRINGER Carbon Steel Beading Wire brushes 1/4" face width for removal of welding and forge scale, weld cleaning at Pipe Joints: Shape CPL-B, Size 4-7/8" x 5/8"-11, Spec. Stringer Bead Brush, Wire 0.020.
Wire Abrasives: Abrasives built with different gauges of metal wire in a variety of styles and are used to aggressively remove hard materials.
| | |
| --- | --- |
| Vendor Part #: | 20025272 |
| Arbor: | 5/8 inch -11 |
| Diameter: | 4-7/8 inches |
| Type: | Wheel |
| Wire Gauge: | 0.02 gauge |
| Wire Type: | Stringer Bead Brush |
√

Weld Cleaning at Pipe Joints
A few things you may need