Tyrolit Industrial Abrasives Flap Drum - ALUM/ZIRCONIA / 4"-2" *120gr
Flap Drum - ALUM/ZIRCONIA - 4"-2" - 120gr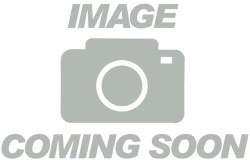 TYROLIT INDUSTRIAL ABRASIVES Flap drums are built for Metalworking.
---
Build
Built for use with a drum sander, these drum flaps produce an even, more uniform finish. Excellent product for use as a first step in the finishing process as the flaps conform to work surfaces with ease.
---
Vendor Part Number: 34241574
Part Number: TYR34241574
Simple Description: Flap Drum 4"-2" gr120 - *USE TYR20057749 ADAPTER - * - *
Coated Abrasives: A coated abrasive is an assembly of abrasive grains fixed with an adhesive to a backing material such as resin, rubber, polyester, paper, or cloth.
Abrasive Drums / Wheels: Abrasives built in the shape of a drum, with or without a mandrel, to produce fine and consistent finishes on metals.
No customer reviews for the moment.