Spaenaur SCR 832-1 BH HEX SOCKET
SCR 832-1 BH HEX SOCKET - TAMPER RESISTANT - * - *
---
SCR 832-1 BH HEX SOCKET - TAMPER RESISTANT - * - *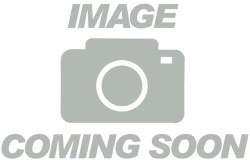 Product #:
SPA381-228
Shipping calculation is unavailable at this time. Please call 403-287-5340 or chat with us for a quote.
---
---
Please Call for Special Orders
---
QTY:
---
ADD TO CART
BUY DIRECT
No customer reviews for the moment.
This product is online for business to business ONLY. All public products will include detailed descriptions, images, resources and specifications.

Only purchase this product online if you can confirm product by our part number.
Part Number: SPA381-228
Simple Description: SCR 832-1 BH HEX SOCKET - TAMPER RESISTANT - * - *
| | |
| --- | --- |
| * | The information provided for this product has been bulk uploaded for general information only, and should not be relied upon or used as the sole basis for making decisions without consulting primary, more accurate, more complete or more timely sources of information. Please do not complete an order with this product unless you first confirmed by the vendor part number or the calfast product number. Any reliance on the material associated with this product is used at your own risk. |