NUT HEX 34-16 NF 188S
NUT HEX 34-16 NF 188S - * - * - *
---
NUT HEX 34-16 NF 188S - * - * - *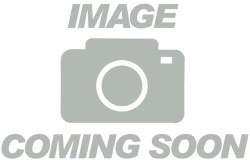 ---
Login for contractor price
---
Available Online:

0
Pre Order Item
Estimated Availability Date:
---
Please Call for Special Orders
---
QTY:
---
ADD TO CART
This product is online for business to business ONLY. All public products will include detailed descriptions, images, resources and specifications.

Only purchase this product online if you can confirm product by our part number.
Part Number: HNS188F012
Simple Description: NUT HEX 34-16 NF 188S - * - * - *
Hex Nut: A Hex nut (or finishing nuts) is internally threaded hexagonal blocks built to be assembled in conjunction with the bolt of a screw.
| | |
| --- | --- |
| * | The information provided for this product has been bulk uploaded for general information only, and should not be relied upon or used as the sole basis for making decisions without consulting primary, more accurate, more complete or more timely sources of information. Please do not complete an order with this product unless you first confirmed by the vendor part number or the calfast product number. Any reliance on the material associated with this product is used at your own risk. |