Jet Equipment & Tools 16 Piece Raised Panel Combo Wrench Set / 700121
S.A.E. - Chrome Vanadium Steel - TORQUE DRIVE® box ends - Terylene pouch - Meets ASME B107.6 & ASME B107.9M A.N.S.I. specifications
---
S.A.E. - Chrome Vanadium Steel - TORQUE DRIVE® box ends - Terylene pouch - Meets ASME B107.6 & ASME B107.9M A.N.S.I. specifications
Product #:
JET700121
Shipping calculation is unavailable at this time. Please call 403-287-5340 or chat with us for a quote.
---
Login for contractor price
---
Available Online:

12
Pre Order Item
Estimated Availability Date:
---
Call for Availability
---
QTY:
---
ADD TO CART
BUY DIRECT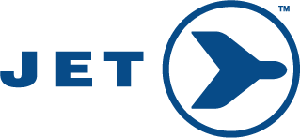 Jet Equipment & Tools is part of

SureWerx™ Group supplying only professional grade tools, equipment and safety gear since 1957, earning the trust of Canadian workers.
No customer reviews for the moment.
The
JET
16 Piece Raised Panel Combo Wrench Set (700121) is made with industrial quality S.A.E. 6140 Chrome Vanadium steel (up to 1-1/4" or 32mm sizes).
All wrenches
feature TORQUE DRIVE® box ends
for increased torque.
Sizes 1-5/16" to 2-1/2" are made with
special S45C alloy steel
, and the wrench size is stamped on its head for easy identification.
This set is supplied with an
industrial strength terylene pouch
.
All sets meet ASME B107.6 and ASME B107.9M ANSI specifications.
---
This tool includes the following:
1/4", 5/16", 3/8", 7/16", 1/2", 9/16", 5/8", 11/16", 3/4", 13/16", 7/8", 15/16", 1", 1-1/16", 1-1/8" & 1-1/4"
Terylene Pouch
| | |
| --- | --- |
| Vendor Part #: | 700121 |
| Pieces: | 16 |
| Sizes (Imperial): | [1/4 inch], [5/16 inch], [3/8 inch], [7/16 inch], [1/2 inch], [9/16 inch], [5/8 inch], [11/16 inch], [3/4 inch], [13/16 inch], [7/8 inch], [15/16 inch], [1 inch], [1-1/16 inches], [1-1/8 inches], [1-1/4 inches] Terylene Pouch |
√

for Tightening Fasteners

√

For Loosening Fasteners