Jet Equipment & Tools Hacksaw - 12" - Heavy-Duty / 775306
Cast aluminum frame accepts 12" blades - TPR grip - Convenient in handle blade storage - Can be angle mounted - Powder coated
---
Cast aluminum frame accepts 12" blades - TPR grip - Convenient in handle blade storage - Can be angle mounted - Powder coated
---
Login for contractor price
---
Available Online:

0
Pre Order Item
Estimated Availability Date:
---
Please Call for Special Orders
---
QTY:
---
ADD TO CART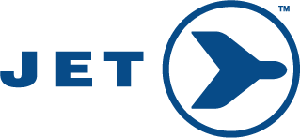 Jet Equipment & Tools is part of

SureWerx™ Group supplying only professional grade tools, equipment and safety gear since 1957, earning the trust of Canadian workers.
No customer reviews for the moment.
The JET Heavy Duty Hacksaw is built with cast aluminum frames that combine high strength with lightweight maneuverability. The heavy ergonomic frame accepts 12" blades.

The tool's front frame has a contoured grip for better control. The TPR grip on the handle gives you a comfortable and secure grip. There is also convenient in handle blade storage.

The blade can be angle mounted for special applications.

This tool is powder coated for added resistance to corrosion and rust.
Hacksaws: Cutting tools built with a blade that is placed under tension in a frame that is used to cut hard materials by hand.
Handheld Cutting Tools: Tools that are powered by hand rather than by a motor. These tools can cut a wide variety of materials and thicknesses.