LePage Adhesive - Heavy Duty - Beige / PL9000
Interior/Exterior - High Initial Grab - Gap Filling - Professional Strength - For demanding construction projects where support is difficult
---
Interior/Exterior - High Initial Grab - Gap Filling - Professional Strength - For demanding construction projects where support is difficult
Product #:
LPGPL9000
Shipping calculation is unavailable at this time. Please call 403-287-5340 or chat with us for a quote.
---
Login for contractor price
---
Call for Availability
---
QTY:
---
ADD TO CART
BUY DIRECT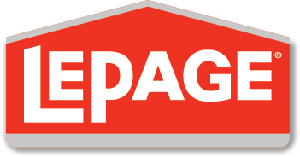 Manufacturers of adhesives, contact cements, caulks and sealants, and office, school and art supplies.
The LePage PL9000 Heavy Duty Construction Adhesive is built for demanding construction projects where support is difficult.
---
Build
This adhesive is excellent for interior or exterior applications and provides an extremely high grab to help secure surfaces that are hard to support during the curing process.

PL9000 is perfect for filling in irregularities and smoothing out uneven surfaces.

At least one surface being adhered together should be porous for best results.

Cured PL9000 is long lasting, durable and moisture resistant.
---
PL 9000 bonds common building materials with extreme grab!
---
Safety
When using indoors, make sure there is adequate ventilation to the outdoors. This will also help provide a proper cure.

Wear gloves and wash hands thoroughly after use or contact with this product.


Capacities
PL 9000 Bonds to the Following Materials
| | | | |
| --- | --- | --- | --- |
| Wood | Concrete | Brick | Drywall |
| Fiberglass Panel | Metal | Wallboard | Most Hard Plastics |
| Foam Board | Polystyrene | Mirror Tile | Cork |
| Metal Studs | Wood Studs | Strapping to Concrete | Wood Furring Strips |
| Paneling | Vinyl Cove Base | Glass | Plastic Laminates |
How to Use
All surfaces must be clean and free of frost, standing water, grease, dust and other contaminates
Cut nozzle and pierce inner seal
Apply adhesive to all contacting studs / beams / strapping
For bonding panels to flat surfaces, apply a perimeter bead 2" from the edge and and x pattern corner to corner
Press materials together firmly with 10 minutes of application
Clean-Up and Storage
Use mineral spirits to clean uncured adhesive and cut or scrape to remove cured adhesive.

This adhesive is freezable.

Follow HAZMAT procedures for disposal of product and container.

Store away from heat, flames, sparks and keep in a well ventilated area.
Glue: A substance that is used for bonding materials together that is typically made from natural plant and animal sources.
Adhesive: A substance that is used for bonding materials together that is typically made from synthetic materials.
| | |
| --- | --- |
| Vendor Part #: | PL9000 |
| Color: | Beige |
| Full Cure Time: | 24 - 72 Hours |
| Open Time: | 15 Minutes |
| Operating Temperature Range: | 10°C to 38°C |
| Resistances: | Water |
| Units Per Case: | 12 |
| VOC: | 370 g/l |
| Shelf Life: | 18 Months from Date of Manufacture |
| Paintable: | Yes |
| Container Type: | Cartridge |
| Work Time: | 15 Minutes |
| Freezable: | Yes |
| Physical State: | Thick Paste |
| Flash Point : | -14°C |
√

Heavy Duty Construction

√

Where High Tack Adhesive is Required
A few things you may need