Tempro Tec Expanding Foam - Gunnable CLEANER 12OZ
Unsorted Product - FOAM GUN CLEANER 12OZ - *ACETONE - *ACETONE
---
Unsorted Product - FOAM GUN CLEANER 12OZ - *ACETONE - *ACETONE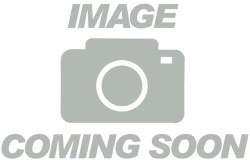 ---
---
Available Online:

0
Pre Order Item
Estimated Availability Date:
---
Please Call for Special Orders
---
QTY:
---
ADD TO CART
BUY DIRECT
No customer reviews for the moment.
Unsorted Product - FOAM GUN CLEANER 12OZ - *ACETONE - *ACETONE
Expanding Foam Adhesives: Adhesives that expand when expelled and harden when exposed to air. They can be used to insulate, seal gaps and cracks, or adhere surfaces together.
| | |
| --- | --- |
| * | The information provided for this product has been bulk uploaded for general information only, and should not be relied upon or used as the sole basis for making decisions without consulting primary, more accurate, more complete or more timely sources of information. Please do not complete an order with this product unless you first confirmed by the vendor part number or the calfast product number. Any reliance on the material associated with this product is used at your own risk. |