Makita 18V LXT Cordless Vacuum Cleaner
18V LXT Cordless Vacuum Cleaner - Push Button Air Volume Selection (Low / High Settings)
---
---
Login for contractor price
---
Available Online:

2
Pre Order Item
Estimated Availability Date:
---
Call for Availability
---
QTY:
---
ADD TO CART
BUY DIRECT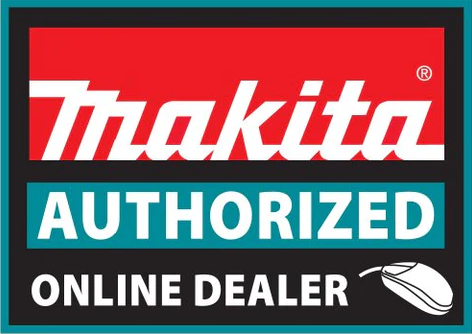 Makita Power Tool are the best in class for cordless power tool technology. A leader in power tool technology for the professional.

No customer reviews for the moment.
The
Makita
18V LXT Cordless Vacuum Cleaner
. 18V LXT Cordless Vacuum Cleaner - 18V LXT Vacuum Cleaner (3.0 L) - Portable & Versatile Vacuum Cleaner / 2-Speed
---
Build
Push Button Air Volume Selection (Low / High Settings)
Shoulder Strap for operator convenience
Can be converted into a blower by attaching nozzle
---
Approximate Item/Package Dimensions in inches
Width: 11.3
Height: 10.94
Depth: 12.32
Approximate Item/Package Weight in pounds
---
This Product Comes With
Tool Only. Batteries and Charger Sold Separately. Blower Nozzle (132025-7), Dust Bag (122918-6), 1-1/8" x 8' Hose With Front Cuff 22 (140456-6), Shoulder Harness (166094-6), Front Cuff 38 (195545-2)
Li-Ion: Li-Ion (or lithium-ion) batteries are rechargeable batteries. Li-Ion batteries are built to with a high energy density and only allow a slow loss of charge when not in use. Li-Ion batteries are the most popular batter type for consumer goods, but are also popular in the aerospace, military, electric vehicle industries.
| | |
| --- | --- |
| Vendor Part #: | DVC350Z |
| Battery: | 18 Volt Li-Ion |
| Capacity: | 3.0 L |
| Max Air Speed: | 308 ft./sec. |
| Net Weight: | 3.5 lbs (1.6 kg) |
| Noise Level: | 84 dB(A) |
| Overall Height: | 8.875 inches |
| Overall Length: | 15.875 inches |
| Overall Width: | 7.625 inches |
| Vibration Level: | 2.5 m/s2 |
| Volume: | 6.34 pt. |
| Maximum Air Flow : | 120 CFM (3.4 m3/min) |
| Battery Capacities:: | 18V Li-Ion |
| Dimensions (L x W x H) : | 15-7/8" x 7-5/8" x 8-7/8" (403 mm x 195 mm x 226 mm) |
| No.: | #514 |
| Model No.: | DVC350Z |
| UPC: | 08838167708 0 |
| Net ETPA Weight lbs: | 3.53 |
| Shipping Weight lbs: | 7.3 |
| Shipping Package Length Inch: | 12.32 |
| Shipping Package Width Inch: | 11.3 |
| Shipping Package Height Inch: | 10.94 |
| Product Length Inch: | 273 |
| Product Width Inch: | 195 |
| Product Height Inch: | 226 |
| Name: | 18V LXT Cordless Vacuum Cleaner |
| Name_x000D_ (FRENCH): | Aspirateur sans fil |
| Image: | https://www.makita.ca/data/upload/tools/DVC350Z_large.jpg |
| Category: | Cordless |
| Sub category: | 18V LXT |
| Heading1: | 18V LXT Vacuum Cleaner (3.0 L) |
| Heading1_x000D_ (FRENCH): | Aspirateur Portatif Pour L'utilisation Avec Les Outils à Moteur De Makita |
| Features and Benefits: | #Push Button Air Volume Selection (Low / High Settings) #Shoulder Strap for operator convenience #Can be converted into a blower by attaching nozzle |
| Features and Benefits_x000D_ (FRENCH): | #Bouton-poussoir pour le choix de débit d'air (haut / bas) #Bandoulière commode #Transformable en souffleur en installant l'ensemble buse |
| Specifications: | Battery Capacities:--18V Li-Ion #Maximum Air Flow --120 CFM (3.4 m3/min) #Maximum Air Speed-- 308 ft./s (94 m/s) #Capacity --3.0 L #Vibration Level --2.5 m/s2 #Noise Level --84 dB(A) #Dimensions (L x W x H) --15-7/8" x 7-5/8" x 8-7/8" (403 mm x 195 mm x |
| Specifications_x000D_ (FRENCH): | Batterie: -- Li-ion 18 V #Débit d'air maximal -- 120 pi3/min (3,4 m3/min) #Vitesse maximale du flux d'air -- 308 pi/s (94 m/s) #Capacité --3,0 L #Niveau de vibration --2,5 m/s2 #Niveau sonore --84 dB(A) #Dimensions (LxlxH) --15-7/8 po x 7-5/8 po x 8-7/ |
| Standard Equipment: | Tool Only. Batteries and Charger Sold Separately. Blower Nozzle (132025-7), Dust Bag (122918-6), 1-1/8" x 8' Hose With Front Cuff 22 (140456-6), Shoulder Harness (166094-6), Front Cuff 38 (195545-2) |
| Standard Equipment_x000D_ (FRENCH): | Outil seulement. Batteries et chargeur vendus séparément. Buse (132025-7), sac à poussières (122918-6), boyau 1-1/8 po x 8 pi avec manchon avant 22 (140456-6), harnais d'épaule (166094-6), manchon avant 38 (195545-2) |
| Status: | active |
| Is discontinue?: | no |
| Sub sub category: | Vacuum |
| Heading2: | Portable & Versatile Vacuum Cleaner / 2-Speed |
| Created On: | 2013-12-23 12:18:00 |
| Activation Date: | 6/5/2014 9:59 |
| Video URL: | https://www.youtube.com/embed/1hYUWIt79jM |
| Video ID: | 1hYUWIt79jM |
| Video Host: | YouTube |
| Maximum Air Speed: | 308 ft./s (94 m/s) |
√

On the Jobsite

√

Around the Home

√

in the Office
A few things you may need