Bosch Power Tools Drill & Driver Bit Set Case - Customizable - 2 Sided / CCSCL
Empty Case - Durable Plastic Case - 8 Clip Slots - Snap In/Out Style - Rubber Bumper Corners - Secure Latch - For use with Bosch Impact Tough Bit Sets
---
Empty Case - Durable Plastic Case - 8 Clip Slots - Snap In/Out Style - Rubber Bumper Corners - Secure Latch - For use with Bosch Impact Tough Bit Sets
Product #:
BSACCSCL
Shipping calculation is unavailable at this time. Please call 403-287-5340 or chat with us for a quote.
---
Login for contractor price
---
Available Online:

0
Pre Order Item
Estimated Availability Date:
---
Call for Availability
---
QTY:
---
ADD TO CART
BUY DIRECT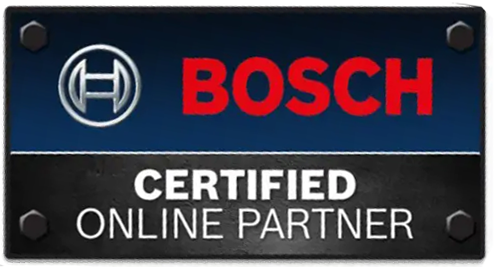 Robert Bosch GmbH is the largest power tool and accessory manufacturer in the world, Bosch provides a complete line of corded and cordless power tools.
No customer reviews for the moment.
The Bosch Customizable Bit Storage Case System is built to work with Bosch's Impact Tough™ Bits, providing the best case for the best bits.
---
Build
The durable, well-designed case houses clips that allow bits to tilt-in/tilt-out.

The clips snap in/snap out of the case for easy access and come with a secure case latch and rubber bumpers on the corners.

This customizable organization system helps user increase productivity by reducing time searching for the right bit.

This is a double sided case that has 8 clip locks for ultimate customization.
---
Gives you the freedom to create your own bit set!
---
How to Use
Choose the bit clips you want
Slide bit clip into the left slot
Click bit clip into the right slot
Now you have a customized bit set
Drill Bits: A metal rod of varying length and diameter that is used to drill holes in various materials and is designed to help draw the cut material out of the hole.
| | |
| --- | --- |
| Vendor Part #: | CCSCL |
| Case Color: | Blue |
| Case Material: | Hard Plastic |
| Case Type: | Hard Case |
| Clips: | 8 |
| Size: | L |
| Weight: | [2.6 lbs.] |