Bosch Power Tools 40 pc. Impact Tough™ Drill Drive Custom Case System Set - *BOSCH
40 pc. Impact Tough™ Drill Drive Custom Case System Set
---
40 pc. Impact Tough™ Drill Drive Custom Case System Set
---
Login for contractor price
---
Available Online:

0
Pre Order Item
Estimated Availability Date:
---
Call for Availability
---
QTY:
---
ADD TO CART
BUY DIRECT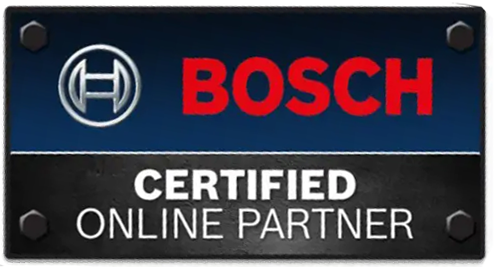 Robert Bosch GmbH is the largest power tool and accessory manufacturer in the world, Bosch provides a complete line of corded and cordless power tools.
No customer reviews for the moment.
The
Bosch
40 pc. Impact Tough™ Drill Drive Custom Case System Set - *BOSCH
. The Bosch Custom Case System is compatible with Impact Tough™ driver bits and drill bits, delivering the best case for the best bits. These bits are impact rated and have been designed to handle the additional torque of today's impact drivers. With the Xtended Torsion Zone, the driver bits have been upgraded to deliver 10X life over standard impact bits. The Xtended Torsion Zone absorbs torque peaks to reduce stress at the bit tips. The Black Oxide Drill Bits provide longer life than standard drill bits, thanks to their tip design and black oxide coating. The durable, well-designed case provides tilt-in/tilt-out convenience for easy access to the bits. Since it's customizable, it helps increase user productivity by reducing time searching for the right bit. This jobsite tough case features a secure case latch and rubber bumpers.
---
Build
Impact Tough™ bit design – both driver and drill bits are impact rated and provide longer bit life than standard impact bits
Driver bit Xtended Torsion Zone – helps to absorb high-torque of new impact drivers
Black oxide coating on drill bits – provides lower fiction, along with less heat for long life
Tilt-in/tilt-out case mechanism – allows easier access to bits
Customized storage configuration – provides efficiency so the right bit is always at hand
Precision-engineered driver bit tips – deliver a tighter fit and less cam-out
Heat-treated bit manufacturing – provides stronger bit
High-visibility bit markings – makes finding the correct bit for the job easier
Durable case – features a secure case latch and rubber bumpers
---
Approximate Item/Package Dimensions in inches
Width: 40
Height: 37.5
Depth: 48
Approximate Item/Package Weight in pounds
---
This Product Comes With
Insert Bits: (2) P1, (4) P2, (1) P2 (reduced), (1) P3, (2) Combo Bit (P2R2), (1) R1, (4) R2, (1) R3, (1) T5, (2) T20, (3) T25, (1) T30, (1) T40; 2" Power Bits: (2) P2, (1) P3, (1) R2, (1) R3, (1) T25, (1) T30; Black Oxide Drill Bits: (2) 1/16", (2) 3/32", (1) 1/8", (1) 5/32", (1) 3/16", (1) 1/4"
Driver Bits: A small metal rod used in screwdrivers, drills and impact drivers that has a tip shaped to match various screw heads. This bit is then used to apply torque to the screw in order to drive it into a material.
Drill Bits: A metal rod of varying length and diameter that is used to drill holes in various materials and is designed to help draw the cut material out of the hole.
| | |
| --- | --- |
| Vendor Part #: | DDMS40 |
| Case Color: | Blue |
| Case Material: | Hard Plastic |
| Case Type: | Hard Case |
| Pieces: | 40 |
| Weight: | 1.29 lbs |
√

Drilling Holes and Screwing Materials Together

√

Drill Bit Organization
A few things you may need