DeWALT 2 Tool Combo Kit MAX XR™ - 20V Li-Ion / DCK263D2
CORDLESS - BRUSHLESS - Drywall Screw Gun - Brushed Cut-Out Tool - Lightweight - Ergonomic - 2.0 Ah Compact Batteries - LED Light
The DeWalt MAX XR™ Cordless Drywall Screw Gun and MAX™ Corldess Cut-Out Tool Combo Kit is built to make easy work of all drywall cutting and screwdriving jobs.
---
Power
20V MAX XR™ Extreme Runtime Compact Li-Ion 2.0Ah batteries supply up to 33% more capacity than standard 20V MAX™ li-ion batteries. LED fuel gauge on battery gives immediate info on charge level.

Charger will charge 12 or 20 voltMAX™ batteries and has a hot/cold charge delay that will start charge once battery is at optimal temperature.

20V MAX XR™ Extreme Runtime Compact Li-Ion 2.0Ah batteries take only 35 minutes to charge.


Build
Made with ergonomic handles that have extra grip where it's needed to keep the tool comfortably placed in operators hand and helps reduce fatigue.

LED light in the handle helps to illuminate work area in any lighting situation.


---
MAX XR™ Drywall Screwgun
20V MAX XR™ extended runtime tools are built with a brushless motor. They are cooler running, give double the runtime of brushed motors and are up to 38% lighter and 57% faster than other 18V li-ion tools.

This brushless drywall screwgun provides 4,400 RPM.

Built with a dead spindle output so that the fastener can be put on the end of the bit without falling off. When enough pressure is applied, the clutch will engage and turn the bit. Has a reverse switch making it easy to fasten right or left hand fasteners.

Has a variable speed trigger. The farther in the trigger is squeezed, the faster the tool operates.

Lock-on button located just under the trigger allows the operator to keep the tool on for continuous operation.

Metal belt hook can be locted on either side of the tool.

Nosecone easily locks on and off and keeps a consistent screw depth.


---
MAX™ Cut-Out Tool
20V MAX™ tools are up to 38% lighter and 57% faster than other 18V li-ion tools.

This brushed cut-out tool delivers 26,000 RPM.

Metal cutting depth guide is easily adjustable and snaps on and off in seconds.

Comes with both a 1/8" and 1/4" sized collets that can be changed out by undoing the collet nut and simply pull out and replacing with the size desired.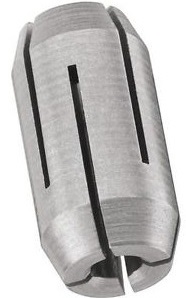 Built to be used comfortably with both hands.


---
The following is included with the kit:
(1) 20V MAX XR™ Drywall Screwgun (DCF620)
(1) 20V MAX™ Cut-Out Tool (DCS551)
(2) 20V MAX XR™ Extreme Runtime Compact 2.0Ah Li-Ion batteries (DCB203)
(1) Multi-Voltage Charger (DCB112)
(2) Cutting Bits
(1) 1/8" and (1) 1/4" Collets
Metal Belt Clip
Carry Bag
---
Comes with a 3 year limited warranty, 1 year free service and a 90 day money back guarantee.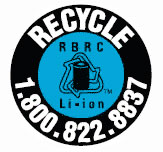 DeWALT has the RBRC™ battery recycling designation.
Li-Ion: Li-Ion (or lithium-ion) batteries are rechargeable batteries. Li-Ion batteries are built to with a high energy density and only allow a slow loss of charge when not in use. Li-Ion batteries are the most popular batter type for consumer goods, but are also popular in the aerospace, military, electric vehicle industries.
No customer reviews for the moment.